Our new system makes edits extremely easy to do!
After you log in, click the Box icon on the upper right side of your screen. That will take you to a page where you can see your crates. Next Click "View Crate" in the crate you want to change: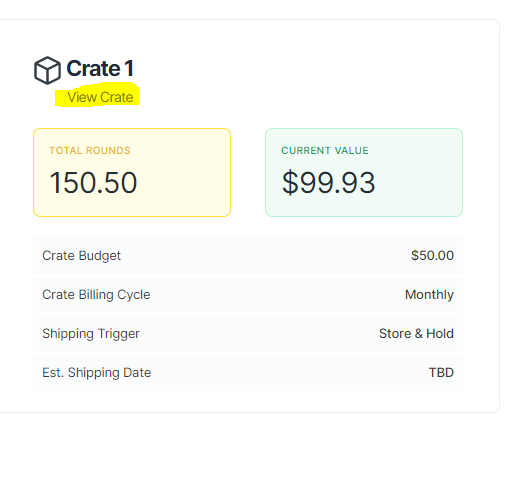 Once you enter the Crate Page, you'll see five menu options. Click on the highlighted "Subscription" Tab, like this:

Now you are inside the Subscription portion of your crate and can remove or add different calibers. Removing ammo from your subscription WON'T change any existing or queued inventory.
To remove a caliber simply click on Remove in the lower right side of the caliber card.
To Pause a caliber:
If you want to simply PAUSE a caliber so it doesn't get allocated you can click on the PAUSE button. This will send that money into your credits instead of putting it toward that caliber.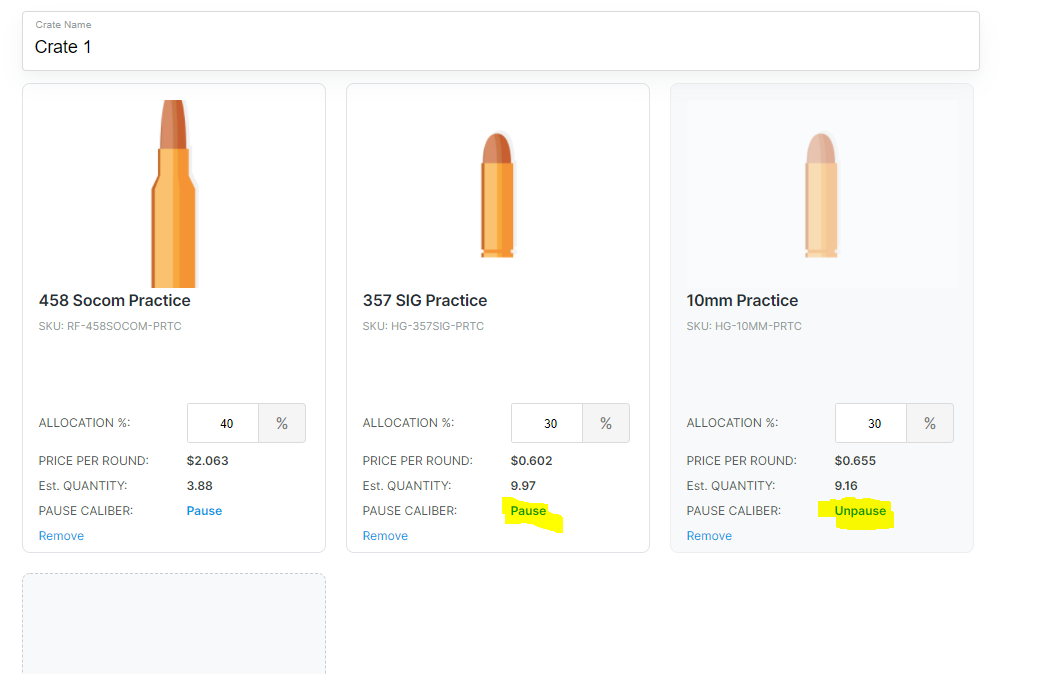 To add a caliber simply click "Add More Ammo" and go through the flow. Your new calibers will be added to your crate and you can adjust the percentage allocation to your desired amount.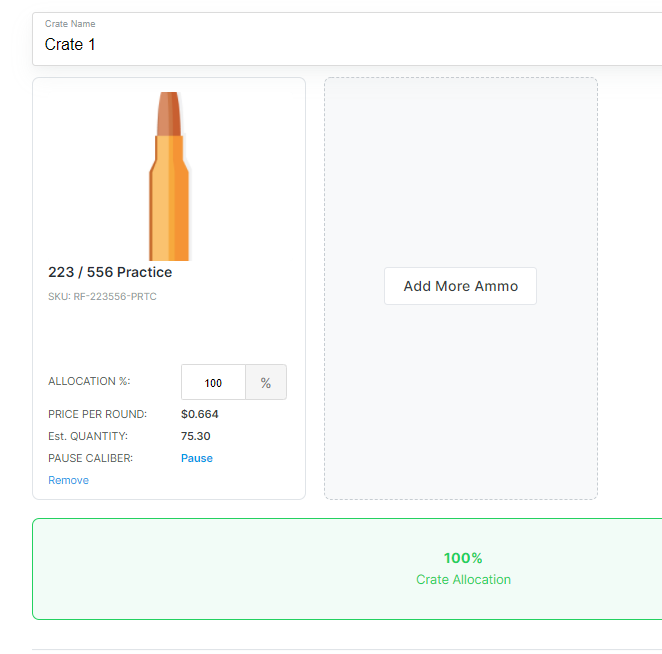 Renewal Cycle
If you want to update the Budgeted Amount or the Frequency, then it can be found in the section that looks like this: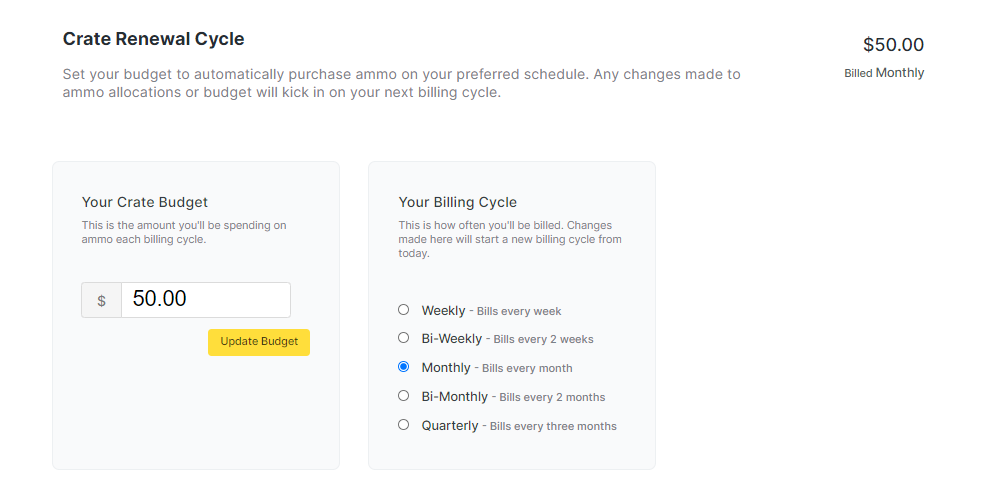 You can set your budget to any amount and it will automatically charge on your next scheduled billing date. If you change the Billing Cycle it will start right away and reset your billing cycle from the day change it.
Lastly, you can change the Delivery Trigger: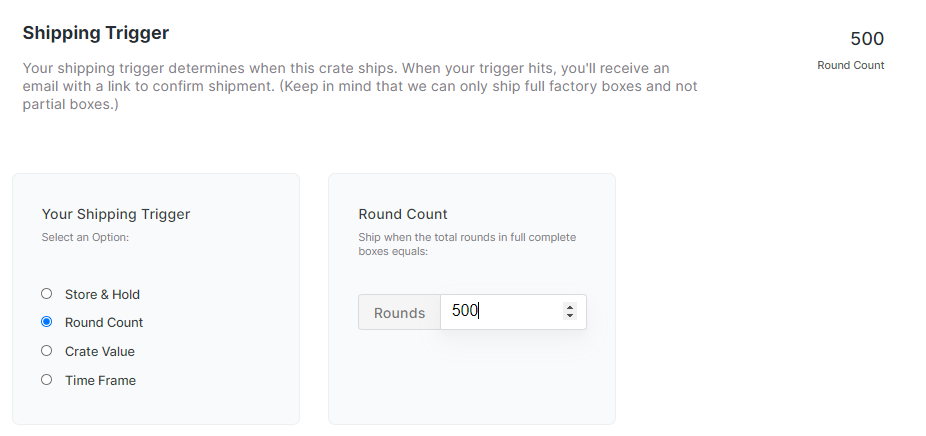 Below the Shipping Trigger section you'll have the opportunity to set a Shipping Address and check your billing information.
Be sure to SAVE YOUR CHANGES using the yellow button in the lower right before you exit. Changes WILL NOT take effect until your next billing cycle.