Select Asset Accounts from the left side, view details, and navigate to the Shipping tab (under drop down if using mobile). From here you can choose your Shipping Trigger, view past shipments, select your shipping address, and turn AutoShip on or off.
You can also request a manual shipment at any time, by selecting "Build New Shipment"...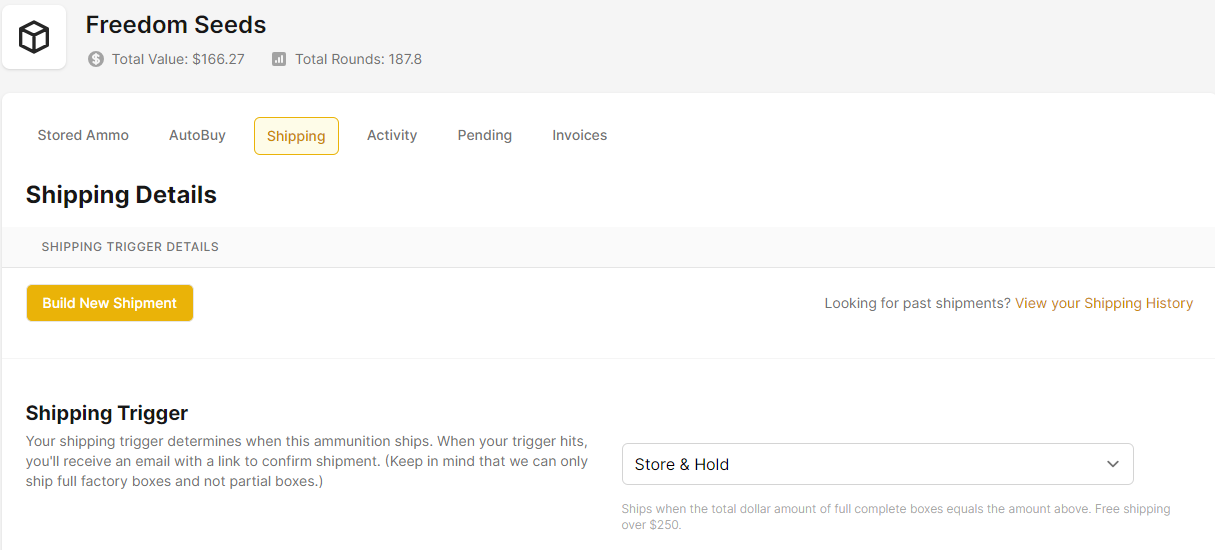 Verify your Shipping Address and Payment Method is correct then submit your request by clicking the "Complete Shipping Request" button at the bottom.
It will then charge your card on file for the amount listed (or use any credits you have) and send the request to our shipping department. Inventory will be removed from your account at that time.
We will typically ship out in 1-2 business days.