Yes. Right now your billing cycle will start on the day that you create your crate. If you have more than one Crate, each crate can start on a different day and have a different billing date or billing cycle (monthly, weekly, etc.)
To change the billing date simply navigate to your Crate page and select Subscription. Once there, you just need to scroll down to find the date and adjust by using the calendar. It should look like this: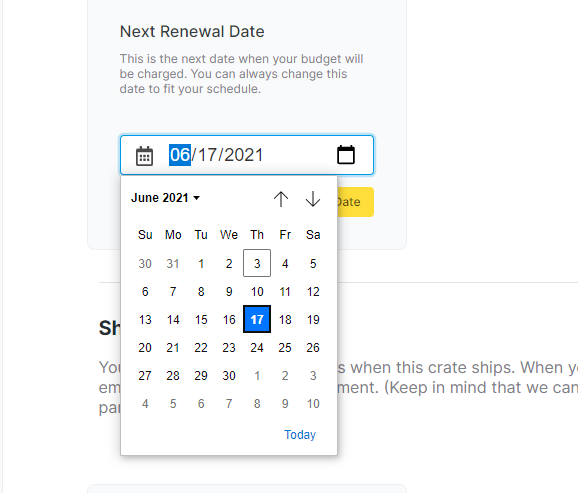 Once you have picked your new renewal date, just click "Change Date" and you are all done!