Not 1:1 however, the best way to do this is to sell the ammo you don't want and then subscribe to the caliber you do want and buy up on that caliber, if buy up is available.
Here is a screenshot of the buy and sell options on the Inventory page: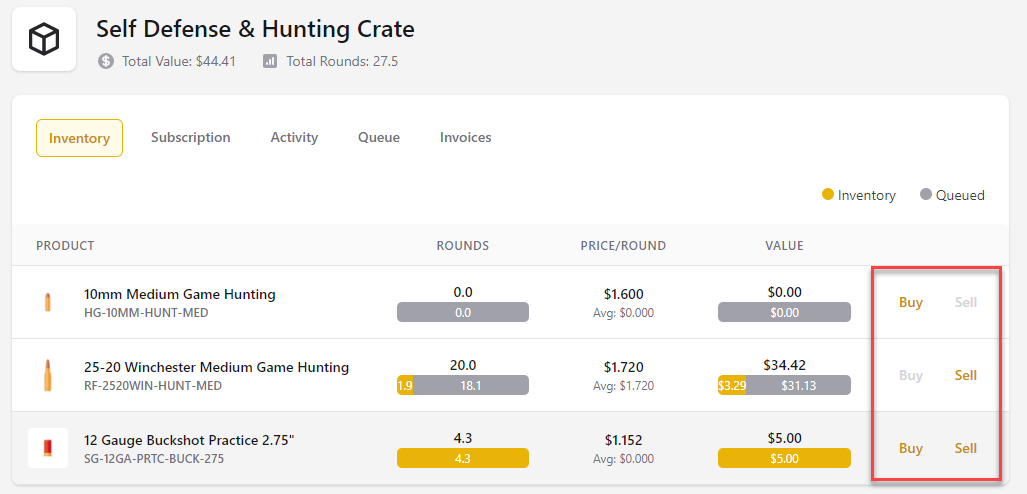 If a Sell button is greyed out that means you don't have any ammo to sell - you may have some available to return in your Queue though. If the Buy button is greyed out that means we have limited stock of that caliber so we're not allowing additional buys at this time, it could also be greyed out if you purchased any in the past 7 days - we only allow one buy up on a caliber every 7 day period. If it is greyed out, you can still subscribe to it and you will receive that ammo as soon as we get it in our warehouse.