Your "Crate" is a combination of multiple things: your Subscription, Inventory and Backordered Inventory (now called your "Queue"). When you cancel a crate you are actually cancelling all of those things.
There are few reasons why you would actually need to delete a crate. Instead you can change the budget, add calibers, remove calibers and even name the crate something else instead of deleting it. You can even set up multiple crates for different reasons, like a hunting ammo crate or a practice ammo crate or one for a different type of gun - your imagination is the limit. You can also simply PAUSE a crate if you don't want it to run for an extended period of time as well.
If you do need to cancel a crate however, the process is relatively simple. Just navigate to the Crate you want to remove. Select the Subscription tab and scroll to the bottom. You'll see "Delete":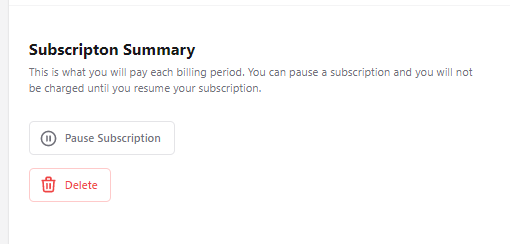 Next, you should receive a summary with the amount that will be refunded as a credit to your account.
Here is what that looks like: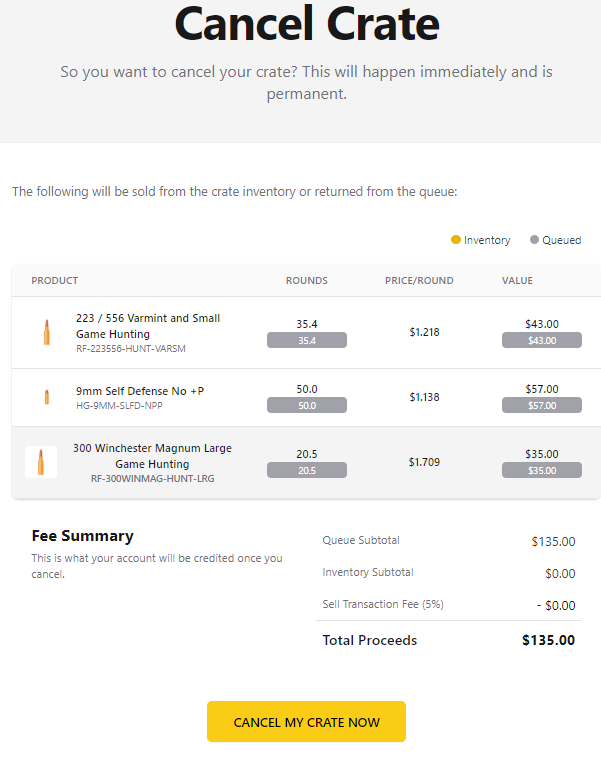 Once you click the "Cancel My Crate Now" confirmation button your crate will immediately be deleted and you will receive a credit for your ammo. Ammo still in Queue will be refunded 100% of what you paid and ammo that is in Inventory on your behalf will receive a 5% restocking fee.
One final note: this action is permanent, so use it wisely.
If you want to leave AmmoSquared completely, you'll need to request a Cash Out Refund.