In the new site, your "Crate" is a combination of multiple things: your Subscription, Inventory and Backordered Inventory (now called your "Queue"). When you cancel a crate you are actually cancelling all of those things.
Right now our system won't allow you cancel a crate that has inventory in it. You'll need to sell that inventory first. It will, however let you cancel a crate that just has backordered inventory, or inventory "in Queue" and you will receive a credit for that unallocated inventory.
In the new model, there are actually few reasons why you need to delete a crate. Instead you can change the budget, add calibers, remove calibers and even name the crate something else instead of deleting it. You can even set up multiple crates for different reasons, like a hunting ammo crate or a practice ammo crate or one for a different type of gun - your imagination is the limit.
If you do need to cancel a crate however, the process is relatively simple. Just navigate to the Crate you want to cancel. Select the Subscription tab and scroll to the bottom. You'll see this cancel button: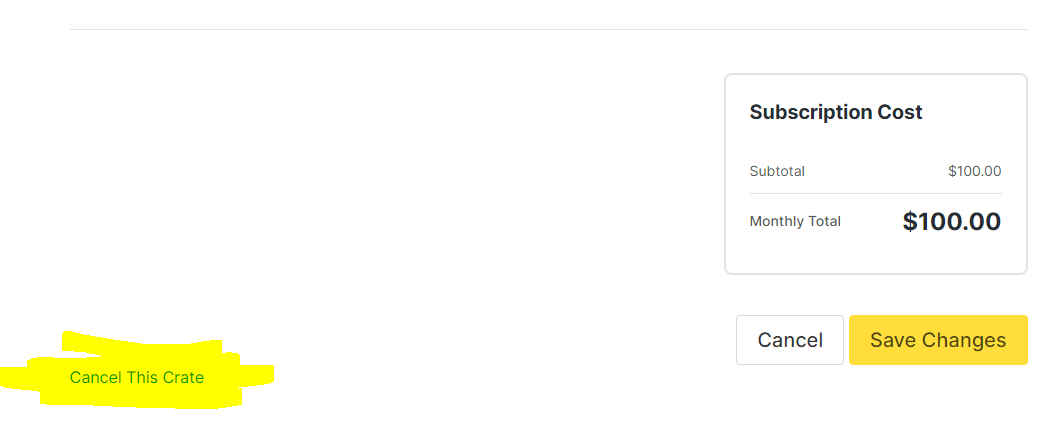 That's it! You should receive a warning popup as a speedbump in case you accidently pressed the "Cancel This Crate" button but once you confirm, your crate will be cancelled.