If you want to close your account completely you'll need to take some steps:
Step 1: Check your Asset Account for Ammo, you can either ship this ammo or delete your Asset Account which will sell/return your ammo and issue a credit.
Step 2: The easiest way to receive a refund of your credits is to request a Transfer Withdraw. This can be done in the AMMO² Wallet. Once you have credits in your USD balance you will have a Transfer Funds button.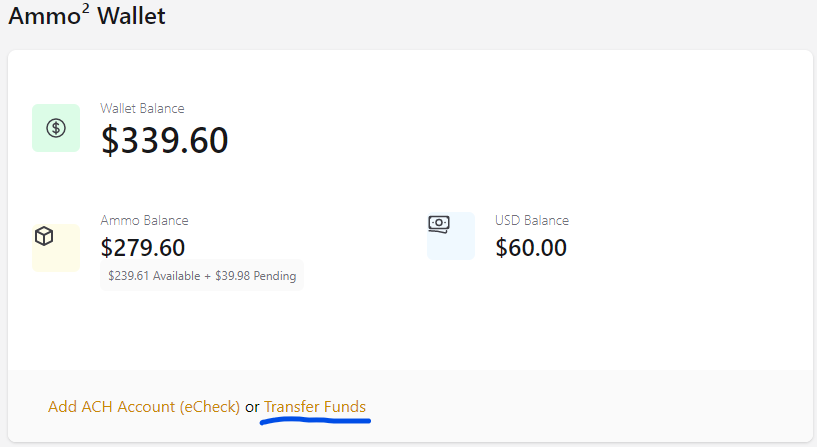 In some instances, we can refund your credit card but due to the nature of most customers' payments (spread out over many months), this typically isn't an option. Contact customer service at connect@ammosquared.com for help with that.
Step 3: Make sure to STOP any recurring ACH Reload you may have set up, they are two separate things and they will continue to run even if your crate is canceled.
Step 4: Please allow 1-3 business days for everything to be processed.