Now you can move Ammunition from one Asset Account to another easily.
1. On the Stored Ammo Tab, simply select "Move" below the caliber you would like to move.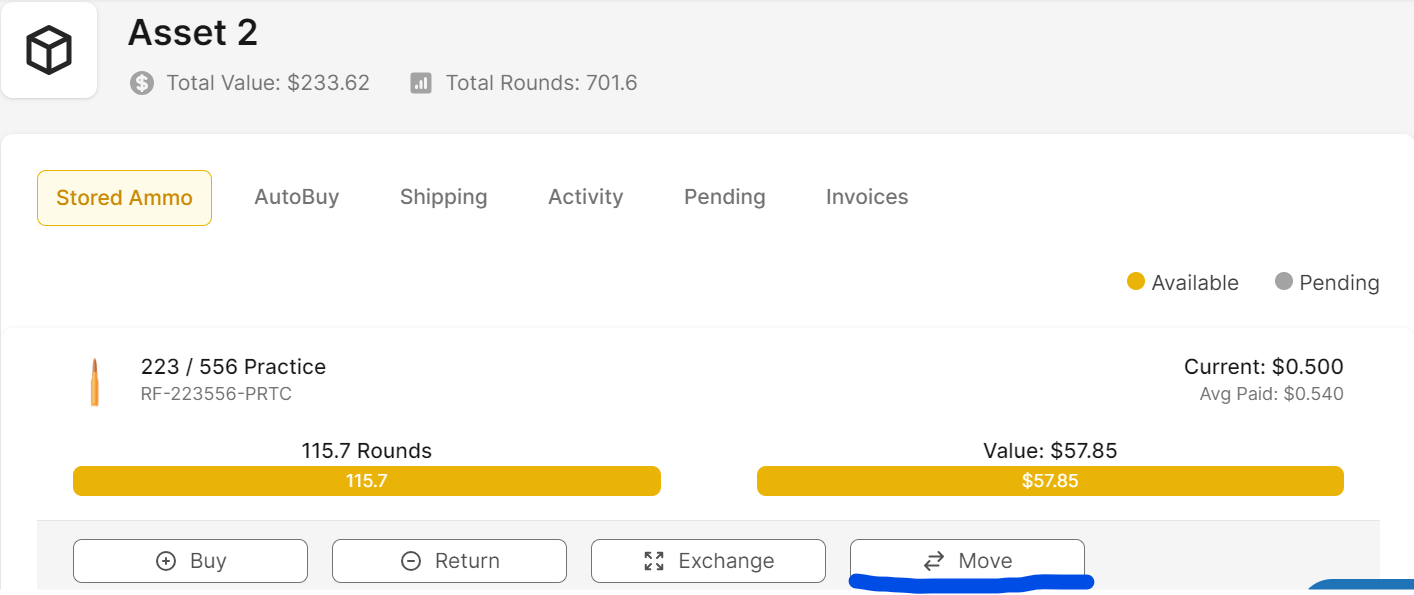 You will only see this option available if you have more than one crate.
2. Select the Asset Account you want to move to.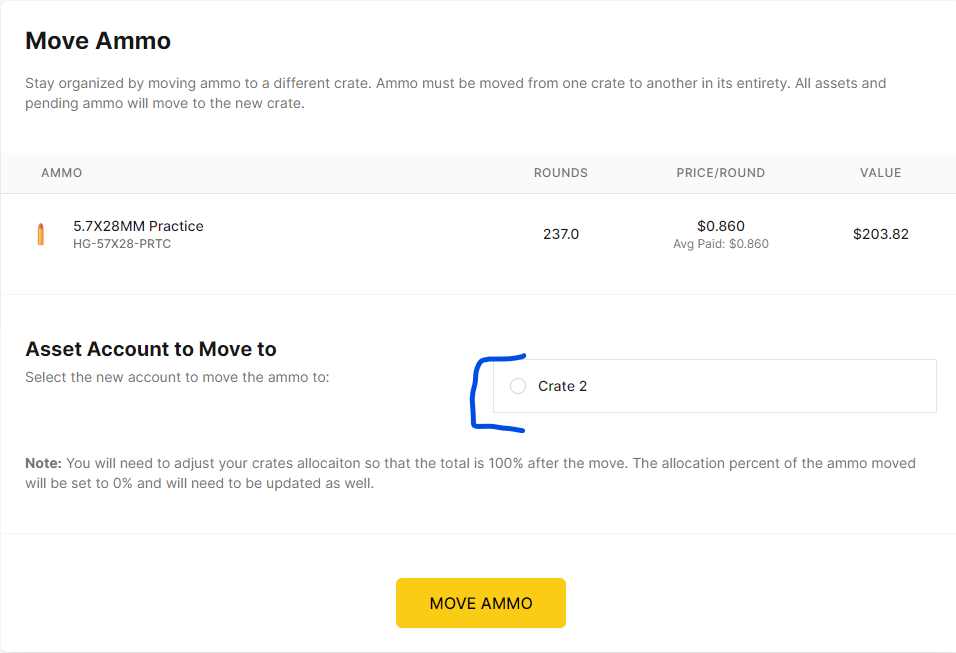 3. Adjust your allocation percentages in both crates.
Special Note: Moving something from one crate to another means that everything moves over - all of your inventory and pending. Even activity records. Partial moves aren't possible.