At the bottom of your INVENTORY tab in any given crate you will see a summary of your shipping triggers with a button to "Ship This Crate" that looks like this:

Once you click the the "Ship This Crate" link, you will see a page that looks like this example: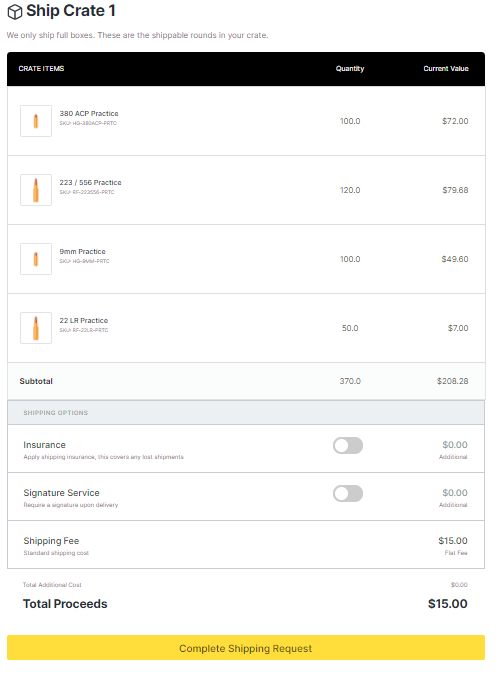 This page will summarize exactly what inventory is available for shipment, the number of rounds and the value.
In the Shipping Options Section, you can also opt to add Insurance or Signature Service by moving the toggles. This will add to your total. If you have a shipment valued over $250 then it will show $0 for your shipping fee because shipping is free.
Submit your shipment request by clicking the yellow "Complete Shipping Request" button. It will then charge your card on file for the amount listed (or use any credits you have) and send the request to our shipping department. Inventory will be removed from your account at that time.
We will typically ship out in 1-2 business days.