If you want to buy extra rounds, you can do that on your INVENTORY tab with the BUY button.
Purchased rounds will go into Pending until they are allocated to your inventory. You will get an email when rounds are added to your inventory.
Animated Gif to show the sequence of buying up ammo: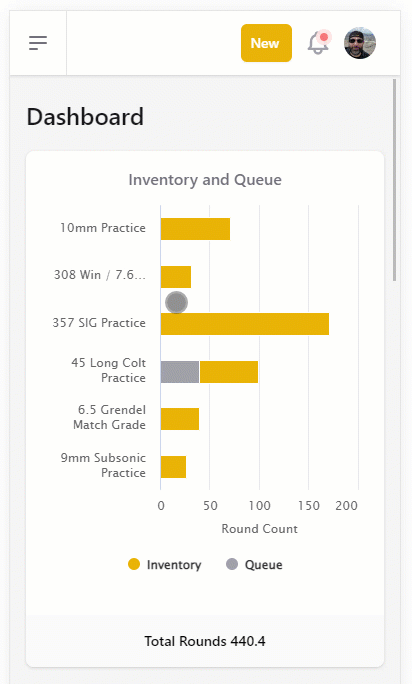 The buy page will automatically default to the number of rounds you need to get you to the next full box: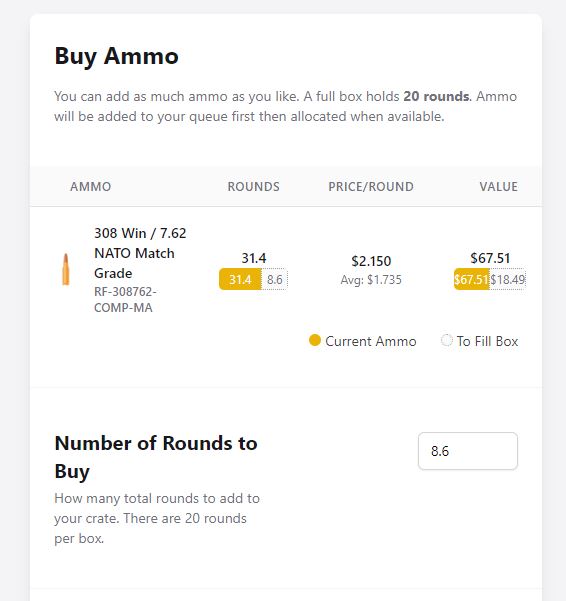 This will take into account the ammo you have in both Pending and your Inventory. So if you buy up the amount shown you will have a nice round shippable amount. Or you can buy any number of rounds you want there: 8.6, 108.6 or even 500, etc...
You can also take advantage of our "Set Your Own Price" feature and create an order that will trigger once the market price drops to your desired price. In this example, the market price is $2.15 per round and I've decided to Set my Buy Price at $2.00 per round.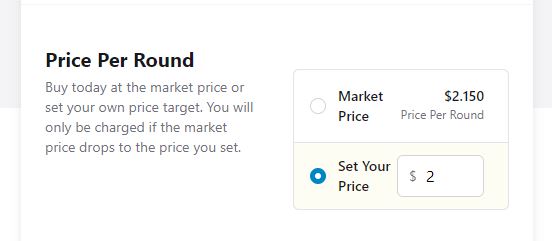 As always if you have questions or need help just reach out to us at connect@ammosquared.com